Transaction surveys are designed to measure satisfaction of products and services. They solicit customer feedback on company's employees and are linked to staff and management incentives. They reveal problem areas and alert management to resolve them. They are process driven, decomposing customer interaction on a product or service into specific, discrete touchpoints that characterize the interaction. The structure of a typical transaction survey, depicted in Exhibit 6.4, comprises sections on:
Overall experience,
Customer satisfaction on the different aspects or attributes of the transaction,
Competition benchmarking and
Problem resolution.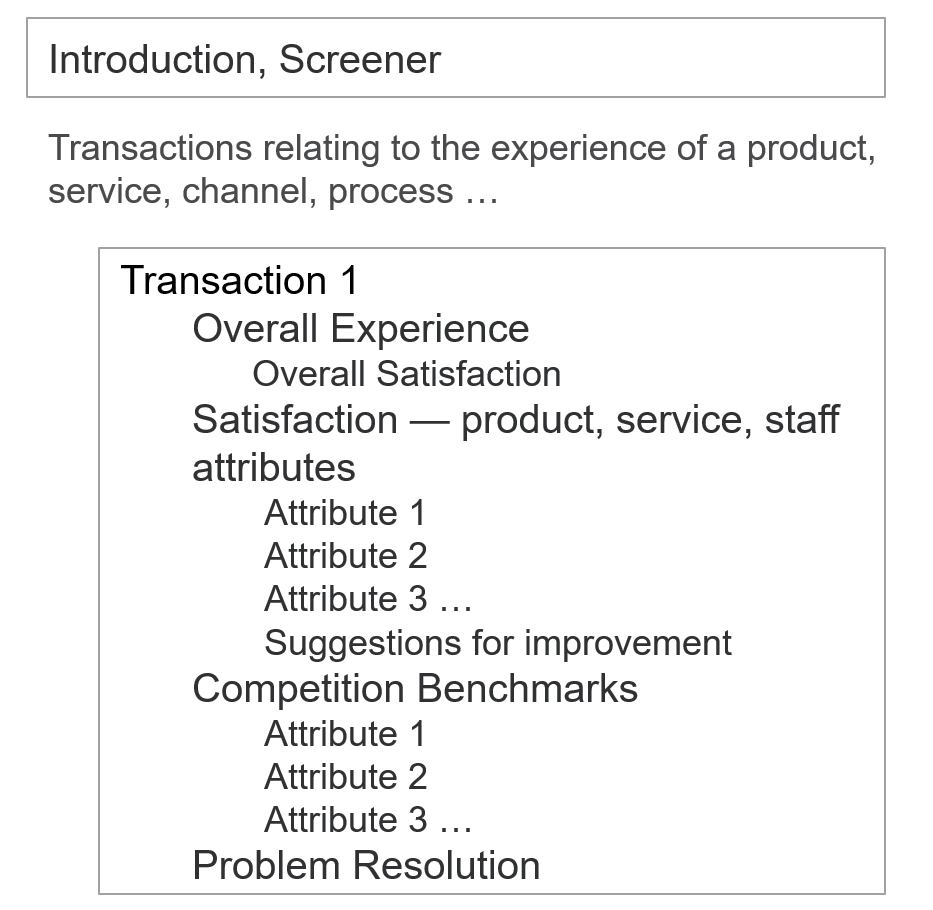 Exhibit 6.4   Structure of a transaction survey. (click to view demo).
For example, consider retail banking. The products and services include teller, relationship manager (RM), credit card, deposits, fixed deposit, unsecured loans, investment, insurance, mortgage and treasury. In addition, there exist a number of channels — branches, internet banking, mobile banking, interactive voice response (IVR or hotline), automated teller machine (ATM) and cash dispensing machines. The transaction survey measures customer satisfaction for these products and services, as well as for each of the channels.
Customers' interaction for each service is decomposed into discrete touchpoints. The aim is to generate statements covering different aspects or attributes of the interaction. Using the example of an ATM service, some of the statements that capture the different attributes of the transaction are as follows:
Convenient location
Waiting time
Sense of safety at location
Ease of use
Range of facilities
The respondents' attitude towards the ATM service may be measured using a rating scale, similar to the one depicted in Exhibit 6.5.
The importance of the service aspects or attributes is reflected in the correlation of the attribute statements (e.g., "convenience of location") with the rating on "overall satisfaction". If the statement is highly correlated with "overall satisfaction", that suggests that the attribute may have a strong bearing on overall satisfaction.
Note that to pre-empt order effects, the rating on overall satisfaction precedes the rating of the attribute statements.
By decomposing transactions into discrete attribute statements such as those shown in the earlier example, and measuring customers' perceptions on these touchpoints, the survey is able to identify problematic aspects or areas of weakness.
The survey also facilitates performance evaluation — customer satisfaction scores are directly linked to line staff and management. Performance evaluation is a feature of most bank transaction surveys, especially those where the role of staff is central to the interaction, e.g., "relationship manager" and "teller" surveys.
Competition Benchmarking
Competition benchmarks are very useful in interpreting results in the context of key competitors. They provide best of business comparisons across products and services. The typical approach is to ask customers to rate the competitor that they most frequently transact with on selected metrics including loyalty measures, and key aspects of products and services.
Problem Resolution
The incidence of problems is a crucial KPI — it is often cited by customers as their prime reason for defection. Consequently, customer satisfaction surveys have a section devoted to problem resolution that highlights the problems customers are experiencing, and how effectively they are resolved.
Time Frame
Transaction satisfaction must be measured soon after the interaction — usually within a day or two for low involvement interactions, such as using an ATM. These surveys are often conducted continuously so that management has on-going information on the performance of product, services and staff.
Data Collection
Short transaction satisfaction surveys are best conducted online or via IVR systems. If the target customer base is small or if it is a lengthier survey, in that case, to generate adequate response rates, it is advisable to use computer aided phone interviews. Face-to-face interviews may be considered for most valued customers.
Data Visualization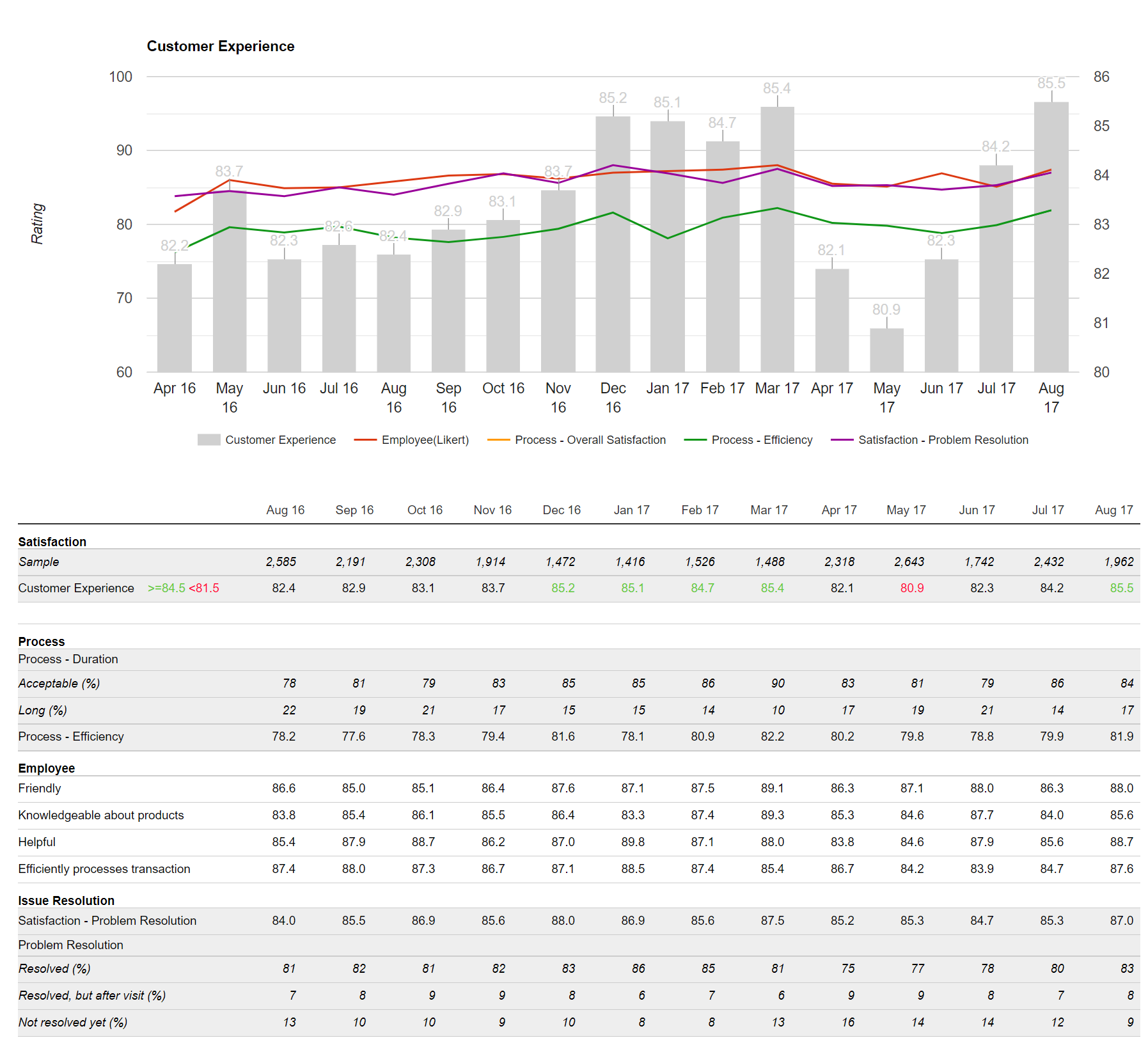 Exhibit 6.6   Visualization of Transaction Survey. (Fictionalized example based on a telecom customer experience platform). Click this link to see a demo of an online customer experience visualization system.
Exhibit 6.6 provides an illustration of an appropriately disguised visualization platform for a transactional survey that was developed for a telecom service provider. When you access the demo via the QR code, you will notice that the data is extensive, cutting across markets, services, channels, teams, employees and consumer segments. This enables employees and their managers to keep track of their performance on an ongoing basis.
Besides empowering employees to improve service quality, sharing these findings through such an open platform is important because the survey results are often linked to staff and management incentives.